Thursday, October 10th, 2013
Boat Make: Maxum
Boat Model: 2300 SR
Boat Year: 1998
Engine Make: MerCruiser
Engine Model:  5.7L GM 350 V8
Engine Year: 1998
WOT Speed: 40 MPH
WOT RPM: 4500 RPM
Condition: This boat was winterized in 2011 however it was never de-winterized or put into service in 2012. The boat was brought in for service in 2013 for preparation to be used that season.
Customer Complaint: #Boat had been sitting, Engine would not crank.
Diagnosis: After checking voltage at the battery and the starter we pulled spark plugs and found water to be sitting inside several cylinders, engine would not turn over with the water and spark plugs out of the engine.
Repair: Replaced the engine with a remanufactured marine longblock……p/nGM350lfi
Conclusion: It was determined that the boat was left uncovered from 2011 – 3013. It was also determined that the boat plug was left installed in the boat throughout this time period. During this time rain collected in the engine compartment which ultimately filled and flooded the engine. The boat owner removed the #boat drain plug while not realizing that water had entered the engine.
**IMPORTANT: Do not leave the boat drain plug installed in the boat when the boat is out of the water. Always remove the plug when the boat is on the trailer or in dry storage. Then re-install the plug at the time the boat is being put into the water for usage.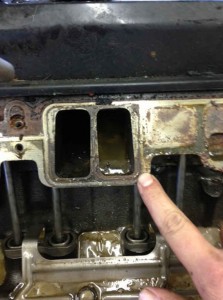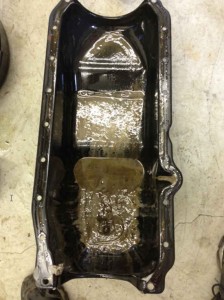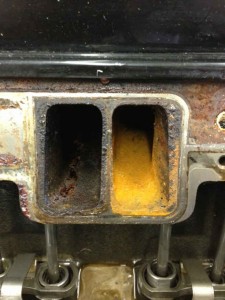 After replacing the engine and necessary parts the boat performed well and passed the lake test