Thursday, October 17th, 2013
When you make the decision to buy a boat, you have a choice of purchasing a new or used version and, depending on a number of factors, you might just prefer to go with the used boat option. There is no doubt that buying a used boat certainly has its advantages, whether you are trying to save money while purchasing, or you've decided on a model that the manufacturer discontinued for whatever reason. Here are a few tips to keep in mind while you are inspecting the boat you are considering purchasing.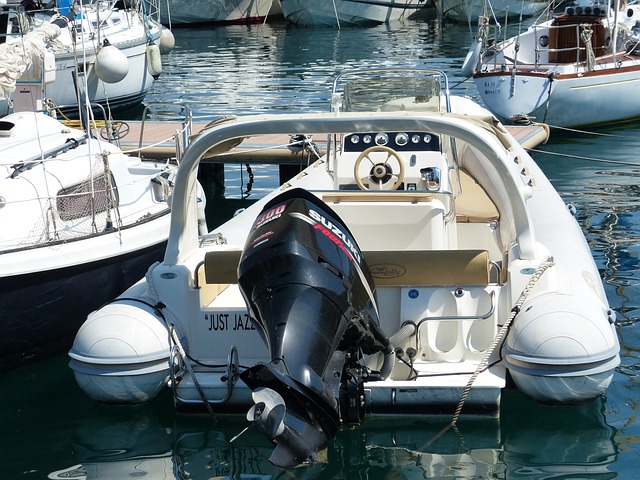 If you are not familiar with the architecture of boating engines, then you will want to bring a mechanic with you to ensure that the boat engine is in good working order and if it isn't that you know about everything that is wrong. Not only will engine problems affect the performance while running on the water, but also depending on the extent of the issue, the price for the boat could be lowered.
Alternatively, some issues are so bad that the problem may not be able to be fixed, and is not worth the purchase. Unfortunately, while it's rare, there are some unscrupulous people out there who will attempt to take advantage of the buyer, especially if the buyer doesn't understand all too much about engines.
Bad Boat Buys Do Happen…
Though it mostly happens with automobiles, this is the reason the Lemon Law was created and passed into law.  The Lemon Law offers buyers a bit of protection should something not go right after purchasing a new or used car – or boat. Specifically, if something breaks after purchase, and the seller stated or otherwise proved somehow that the car or boat is in good working order, then the seller could be required to refund all monies paid in full, plus extra for any money that the buyer paid out of pocket in an attempt to fix the problem.
However, if you are comfortable with inspecting the engine yourself, then you'll want to make sure you look at the following aspects of the boat in addition to the engine:
The hull bottom and interior
Electrical system and connecting systems
Control cables
Whether the engine is warm before it is started
Whether it smokes upon a cold start
Almost more important than checking that the engine is in good working order is making sure that the bilges are good, and ensuring that there are no leaks from the body or the engine. Instruments are another must-check. Without working instruments, you could wind up breaking a few of the many boating speed laws.