Wednesday, September 25th, 2013
You probably paid as much, if not more, for your boat than you did you car, so why wouldn't you want to do everything you can to protect it?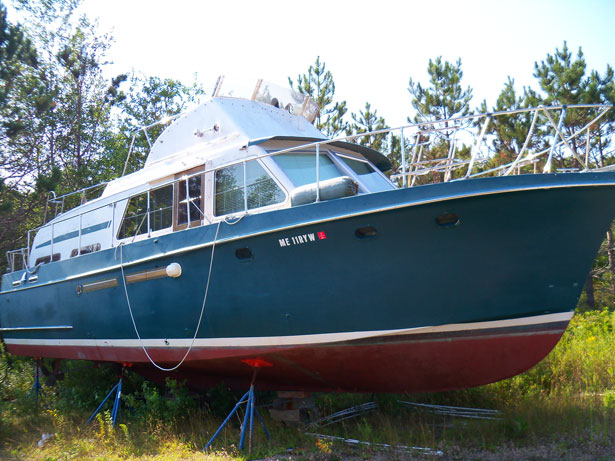 If you live in an area of the U.S. in which winter is as cold as your freezer, then you'll definitely want to know everything you can about winterizing your boat so you can to save it from the damage – especially when the optimal time is to do so.
Check the Manual: Yes, you should check the manual that came with your boat because manufacturers often offer tips for winterizing, or even a chapter or two with step-by-step instructions. OK, so now that you've read what your manufacturer has to say about the issue, it's time to get going.
Cracks and structural damage: One thing you must remember is that snow damages fiberglass just as badly as the water does because of the salt content of the deicing substances. If this sprays up onto the fiberglass, it can cause cracking and weaken the structure.
Additionally, allowing snow to accumulate on the hull – or anywhere else for that matter – can cause the fiberglass to crack when the snow expands as it turns to ice. Ensure you have a cover for your boat that won't tear to prevent these issues.
Barnacle patrol: Remove all barnacles that may have accumulated and, if you're feeling adventurous, you may be able to make a nice soup with them, depending on which body of water in which you go boating. If not, then move on to washing the outside well using a pressure washer.
Check for blistering: Open the blisters with something sharp, as you would a blister on your hand, and then let it dry. Use an epoxy filler to fill the blisters and cracks. If you don't have a fiberglass hull and body, then you might be able to get away with pulling the dents with a mallet.
After ensuring you know what you're supposed to do according to the boat manufacturer, and after you've read and done the steps here, you'll want to do one more thing before closing it up for the winter. You'll want to take it to the dealer for any maintenance needed that you cannot handle yourself before the winter.
If you wait until you're getting ready to get your boat into the water come springtime, then you'll likely have a longer wait to get it back, and maybe even have caused more issues by allowing it to sit all winter without the help it needed.
The most important thing you need to know about winterizing is that the job is not only about adding some chemicals to the engine to stop it from freezing. It is not just about throwing a tarp over it to keep it safe from the elements. What it is about is preparing the boat to stand the cold, ensure it isn't damaged, and that it lasts a lifetime.
Winterizing a boat is a process, and one, which – if not done properly – could cost you the boat.