We Could See Wakeboard Added to Summer Olympics Events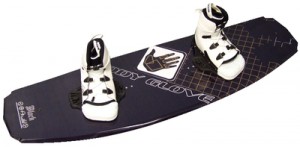 Preparations are already well underway for the next Summer Olympic Games in 2016 in Rio. The athletes are training, the facilities are being built. Even the opening and closing ceremonies are being planned and rehearsed.
However, the 2020 Olympic games, which will be held in Tokyo are still being negotiated, and the International Olympic Committee has agreed to consider the addition of new events, and in general terms to consider shifting to a more event-based focus than a sports-based focus.
A wakeboard event is on the docket to be discussed for the 2020 Olympics. The recent success of the addition of snowboarding events to the Winter Olympics make the idea of adding wakeboard events to the Olympics an appealing prospect.
The International Waterski and Wakeboard Foundation made a full presentation to the International Olympic Committee, and according to the Wake Wind and Surf article, "IWWF Welcomes Olympic Agenda 2020," the proposal was very well received,
Attending the IOC Monaco Session, IWWF President Kuno Ritschard stated – "IOC President Thomas Bach deserves our congratulations and has certainly opened the door for sports which can attract substantial new youth focused audiences to the Olympic Games. We know that the inclusion of Wakeboard would show the world exactly how the IOC is capable of quickly adapting to global trends."
Wakeboard professionals, hobbyists and fans will all wait expectantly to see what the future holds for competitive wakeboarding, and its potential Olympic inclusion.
When you are looking for quality parts and technical advice for your boat or trailer, please contact us.