Mercruiser 454 Magnum MPI vs Mercruiser L29 454 Engine's
TOPIC: How to Distinguish Which Model of 454 MPI Marine Engine you have.
Over the past 25 years Mercruiser has produced a variety of different 454 Marine Engines. When purchasing Mercrusier Engine Parts for your particular engine model Performance Product Technologies wants to help make your online purchase goes as quickly and easily as possible. Therefore its extremely important to properly identify the exact Model of 454 Engine you have. Here's a little background and direction that will hopefully help you when you Buy MerCruiser Parts from the PPT Online Catalog.
HISTORY
In the beginning Mercrusier tried to follow the engine model naming structure where the Sterndrive Engine Models (also known as MCM Models) where designated by the Cubic Inch Displacement of the engine. For example 350 Mag, 454 Mag, 502 Mag. In contrast the Inboard Engine Models (also known as MIE Models) were designated by the Volumetric Displacement in Liters; 5.7L, 7.4L, and 8.2L However as time went along and the overall number of Engine Models grew they started running into issues with this naming structure and began using the terminology of "Magnum" to distinguish "Premium" products such as 4 Barrel Carbureted Models, High Rise Intake Manifold Models, etc. As the complication continued to grow with the rapid expansion of Engine models, especially with regards to the 454 Engine Models, this left the customer with a bit of a challenge to determine which model version they have.
Mercruiser 454 Magnum MPI Models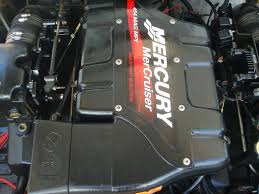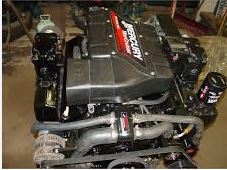 The 454 MPI came in 2 different Hp version's being the 330Hp model which was known as the 7.4L MPI, and the 385 Hp 454 Magnum MPI Sterndrive Model and 380 Hp 7.4L Magnum MPI. Both oif these engine models are easy to recognize by the large "Bread Box" style intake plenum mounted directly on top of the engine. However the specific models of this engine can be difficult to distinguish since they physically appear the same on the exterior. The 2 main differences between these engine models was the Base Longblock that was used, and the following Fuel & Spark mapping for each specific model of engine. If you have one of these models but don't know which version it is there are 2 different ways to figure this out.
NOTE: This Mercruiser Engine was only offered in the Standard Left-Hand Engine Rotation……Read More
Mercruiser 7.4L Magnum MPI (L29) Models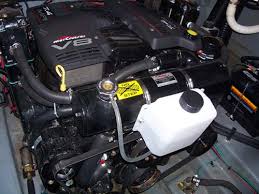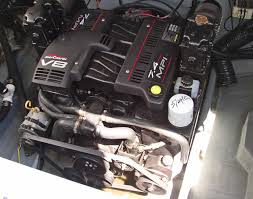 This particular engine model ran between 1997 & 2001 and was also used for both Sterndrive and Inboard Engine applications. There was also an automotive version of this engine used in Truck applications being known there as the Vortec 7400. These engine were rated at 310 Hp and made around 400 Ft-Lbs torque. The L29 Model Version is quite easy to identify based on the location of the throttle body at the middle of the intake plenum along with the 2 separate composite plastic engine covers mounted on top of the engine. These engines having been discontinued by General Motors, now present a problem when repowering because there isn't a "Drop-In" direct replacement option available. Most of the boats which were equipped with this particular engine model were considered a little weak on power and resulting performance. There the Small V8 Marine Engines being offered today as a replacement repower option struggle to provide customers with a good replacement option. The following options are available when repowering this particular 454 model.
NOTE: This Mercruiser Engine was only offered in the Standard Left-Hand Engine Rotation……Read More
496/8.1L Magnum Engine Models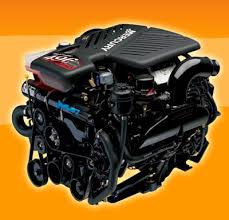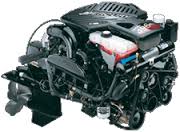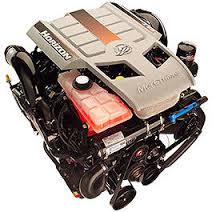 In 2001 General Motors discontinued mass production of both the 454 and 502 Engine Models and replaced them with the 496 C.I.D./8.1L engine model. This particular engine model was offered in 2 different Hp version and also used in both Sterndrive and Inboard applications. The 8.1L Base and High Output Engine Model designations were used for Inboard Models and rated at 380 Hp & 420 Hp respectively. The sterndrive model version of this engine was designated as the 496 Magnum Base and 496 Magnum High Output models and rated at 385 Hp & 425 Hp respectively. Both of these engine made a whopping 500 Ft-Lbs torque which made them a GREAT Marine Engine option for pushing the bigger, heavier boats through the water. The additional Hp on the High Output model came through a different camshaft which allowed the upper end Rpm range to increase from 4600 up to 5000 Rpm's, however other than Top Speed there wasn't really any other benefit with this particular Engine Model. If you find yourself in the position of needing to replace this model here are a few options for you.
NOTE: This Mercruiser Engine was only offered in the Standard Left-Hand Engine Rotation……Read More