WHITE VINYL CHAIN (#251-406980506)
Part #: 251-406980506
For shipping estimate:
Add to cart then visit your shopping cart to see shipping options and costs.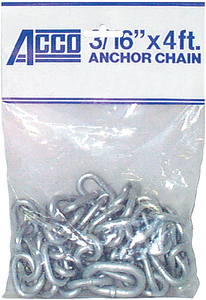 WHITE VINYL CHAIN
Boatman???s Pride Anchor Lead Chain. Our best lead chain for the ultimate in durability and life. Double coated with a heavy duty hot galvanized coating and a non-marring polymer coating to protect decks and hulls.
Boat Size

40'

Size

5/16" x 6'
---