Mercury Mercruiser Marine - TWIN ENG ADAP PLT (#64-826511A2)
Part #: 64-826511A2
For shipping estimate:
Add to cart then visit your shopping cart to see shipping options and costs.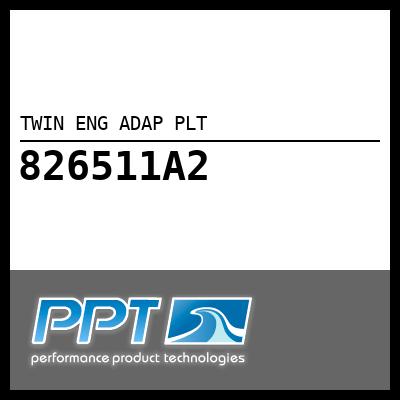 Twin Engine Adapter Plate
Replacement adaptor plate only. Used to connect twin engines utilizing single or twin front mount outboard cylinder(s) p/n 64-826491A 1(HC5342).
Fits Mercury/Mariner V-6 135-200 HP (1989), 75-250 HP (1990), 75-275 HP (1991 and newer) and Hi-Perf 2.4/2.5L EFI (1995 and newer).
---
Mercury Assemblies
---