Mercruiser 1998-2001 7.4 L29 & 454,502 MPI w/ Serpentine Belt - (Half-System) (#MC329)
Part #: MC329
This product is no longer available.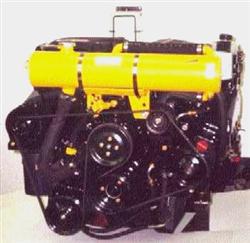 Front Mounts on 1998-2001 Mercruiser, GM 7.4L/454/502 MPI Multi Port Fuel Injected engines w/ center discharge exhaust. This kit works on Bravo and straight inboard applications, WILL NOT work on V-Drive applications. Works on engines with Serpentine Belt. If engine is a Magnum, additonal required MCB8MG kit must be ordered. This system cools and protects the engine block only. If engine is equipped with 3" or 6" spacer blocks between exhaust manifolds and riser, the appropriate ADDITIONAL Mercruiser Riser Extension Kit must be ordered.
Kit comes complete with detailed installation instructions.


---