Yamaha Outboard Serial Number Location and Model Identification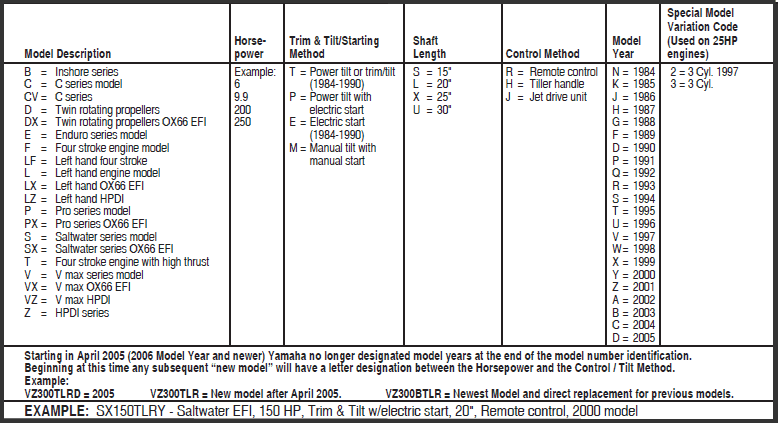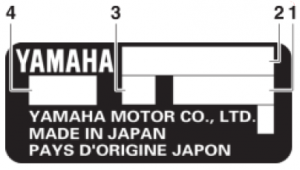 Serial Number
Model Name
Motor Transom Height
Approved Model Code
Yamaha Outboard Motor MODEL, PRE-FIX and SERIAL NUMBER'S are stamped on a metal plate which is mounted on the transom clamp bracket located at the rear of the boat.
When shopping Online to Lookup and Buy Yamaha Outboard Parts and/or accessories from our Yamaha OEM Online Parts Catalog it's important to properly identify the exact model you are dealing with when searching the applicable Online Model Diagram.
The easiest way with Yamaha Outboard Motor's due to the fact that model records have changed over the years, which makes older outboard motors to be difficult to properly identify. However, this technical article illustrates the difference between the serial number and model as well as showing the location where you can find these. We also have several other related Yamaha Outboard Technical Articles that address the topic of proper Yamaha Outboard Motor identification.
Tags: yamaha outboard motors, Yamaha Outboard Serial Numbers