Mercury Seeks Sterndrive Revival with Plan to Build Engine Blocks
Mercury Marine hopes to revitalize the sterndrive market with decisions the company has made about "taking control" by building its own sterndrive engine blocks instead of receiving them from the automotive industry, as it is doing now.
"We have made the decision that we will shift away from an automotive supply for our gas sterndrive product. For one reason, there are lots of things going on in automotive today with [Corporate Average Fuel Economy] requirements that may make sense for automotive, but aren't necessarily adding value for marine applications," Mercury president Mark Schwabero told investors and analysts during a meeting this week at the New York Stock Exchange.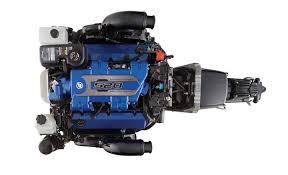 Tags: mercruiser, sterndrives