Mercruiser Engines Electrical Plug Coming Loose
Question: My Marine Engines seem to be losing power intermittently. The problem seems to be worse when the water is rough if that makes any sense. Can you give me the typical things I should check to resolve this issue?
Answer: As with all Marine Parts in general the marine environment is considered very severe and takes its toll over time. Although most Mercruiser Parts are designed with this in mind and also to withstand this environment there are a few things that can be improved upon. The Mercruiser main engine harness plug used up through the 2005 model year is a 10 pin male/female plug electrical plug that is intended to be water tight. Most of the time the plug will stay tight simply by friction however as time goes along the plug can loosen as things wear down. We have found it very common for this issue to arise especially in rough water conditions and therefore use a standard sta-strap around all of the main harness plugs regardless of whether or not the particular boat is experiencing this issue.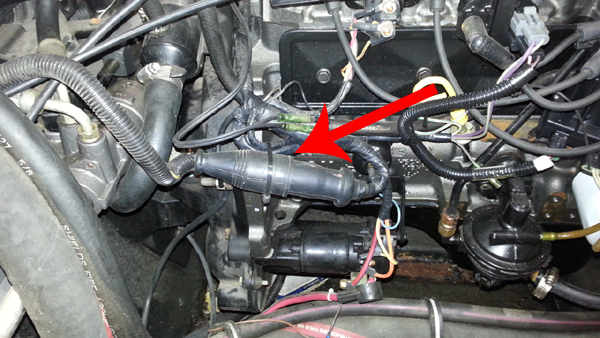 Diagrams for Mercury Outboard Parts