Friday, October 11th, 2013
Choosing a propulsion system for your boat is a hefty decision, not to mention probably one of the most important decisions you are going to make for the next 10 years or so. When the time eventually comes to choose the boat engine, you'll need to have a handle on a few information points, not to mention on your personal preferences.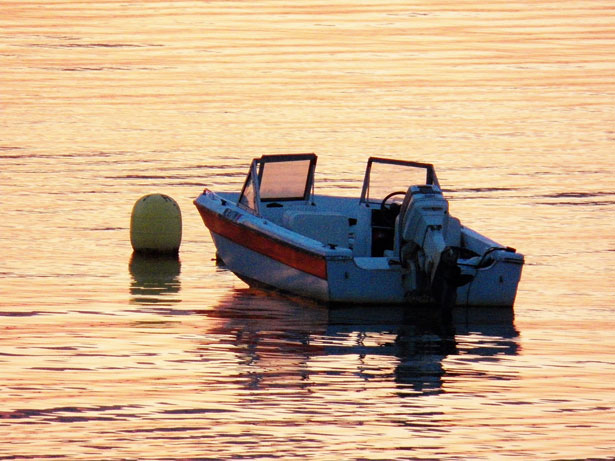 Not only does the type of engine you choose affect the performance of the boat, but it will also affect price, looks and saleability. With that in mind, here are a few tips to start you off:
Engine Performance
Always one of the most important factors of boating and boat buying, the engine you choose always affects the boat's overall performance, whether it is the right engine for the boat and the job or not.
Keep in mind that choosing an engine is precise work, because if you choose one that is underpowered, it could burn out sooner or otherwise give a lackluster performance. On the other end of the spectrum, if you choose an engine that is over clocked or otherwise too heavily performing for the boat, then you run the risk of the engine tearing itself apart with the vibrations, not to mention the boat itself. In other words, make sure that you know the horsepower that your boat can handle, and purchase an engine to suit within those parameters.
Outboard Engines
An outboard motor is one of the more popular engines that are used in smallish boats because of the sheer volume of choices available. Not only are these motors light, but the motors are also very powerful while remaining on the quiet side.
Outboard motors get mounted to the boat's transom, though you could also choose a motor well mount, or a bracket mount instead. In any case, the swivel steering, horsepower and fuel choices are immense, and essentially up to you.
I/O Engines
Also known as stern drive motors, I/O engines aren't as light as the outboard motors, but they offer boaters a ton of power choices.  These are called I/O engines because they have both a mounted inboard piece and one that is attached to the transom. I.O engines also tilt vertically while cruising.
Inboard Engines
Inboard engines are good for boats that are greater than 26 feet in length. Inboard engines are mounted to the inside of the boat and connect with the transmission directly, while hanging the engine shaft outside of the hull, to which a propeller is attached. Because the inboard motors are fixed and don't swivel, they require a rudder be attached behind the propeller and shaft to direct water flow and steer
Jet Drive Engines
Jet drive motors are inboard engines that are best used with personal watercraft, such as a jet ski. They use an impeller to suck up water and then force it through a pump at extreme pressures, propelling the boat. The best thing about the jet drive engine is that there is no propeller to connect, inside or out, so there's little to no damage or injury to marine life or to humans that might swim too close to the boat.
Whatever the reason for changing it, know that choosing the right engine takes some skill, not to mention knowing what type of boating you will be doing.