Monday, August 4th, 2014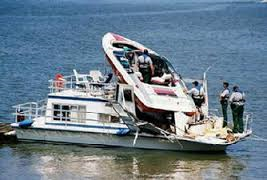 Nothing beats Boats for providing cool relaxation on hot summer days. But that relaxation can be cut short when something goes wrong or malfunctions.  Avoid having your relaxation interrupted this summer by following these quick safety tips before taking your boat out.
Check weather reports and tide charts or current conditions before committing to a boating expedition.
Make sure you have a life jacket for every person on board.
File a float plan with someone you trust, so if something does go wrong, your friends know where to tell the coast guard or other emergency personnel to find you.
Consider taking a boating safety course if you are new skipper.
Test your on board equipment for proper function and double check oil and fuel levels.
Double check that any safety equipment such as radios, beacons, or alarms are functional.
Check if the area where you will be boating recommends any additional safety gear or fittings for common conditions.
Don't overload your boat, and make sure that all weight is evenly distributed.
Have one other person designated as a look out to watch for hazards, such as floating debris or other boats.  Sometimes nothing beats a second set of eyes for avoiding an accident.
Keep your boat weatherized, covered and well-maintained when it is not in the water.
For more tips on keeping your boat in the best condition and the equipment that'll help to keep your time on the water safe and relaxing this summer, contact us at Performance Product Technologies.