Get Your Boat Ready for Summer with Suzuki Outboards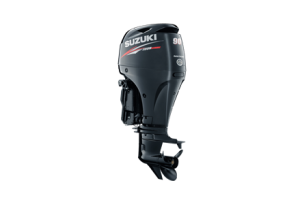 Suzuki Outboards have been an industry leader in all aspects of boating for a very long time and last summer they improved on their excellent reputation by releasing a brand new line of 200 hp outboard motors. These inline four-cylinder powerhouses boast some impressive characteristics.
For example, the DF200A offers a 10.3:1 compression ratio, EFI, and a specially designed cowl that brings air right into a long track tuned intake. Suzuki achieved better breathing efficiency with four valves in each cylinder. Once you reach a cruising speed, the Lean Burn Technology delivers the best fuel to air mixture. Suzuki also gives you top of the line engine defense with knock, O2, and water detection sensors to ward off damage from bad fuel, rarefied air in high altitude locations and water in gas.
The smaller design of the DF200A makes it a perfect fit for twin-engine setups. In boats with a little age on them, the DF200A's lighter weight gives them new power capabilities. The new engines will soon come with a choice of either digital or mechanical control systems. Suzuki's AP model will also have their Selective Rotation for multi engine setups and a key-less ignition system.
A recent test done with a Key West 219FS proved it could go from 0 to planing speed in just 5.7 seconds and hit 30 mph in 10.7 seconds while carrying 3 men and a half tank of fuel. It topped out at 44.8 mph while turning a 1.5 inch x 16 inch triple blade prop at 6,000 rpm.
When a pair of DF200As hit the water in a Twin V 31 Ocean Cat spinning 2.0 inch x 16 inch three blade props, it reached a top speed of 43.8 mph with 6 men on board.
For more information on the latest Suzuki innovations and other breaking boating news, contact us today and let us keep you up to date.
Tags: suzuki outboards