Stopping Hypothermia on a Winter Boating Adventure
We cannot overstate just how important it is for you to stay safe during a wintertime excursion on your boat or yacht. If you own a boat and intend to use it during the winter months, then you need to understand that while cold weather boating is fun, it is also dangerous.
What's more is that hypothermia kills more people than anything else does during the winter months.
Not only is there a bigger risk of contracting hypothermia because of the cold water spray, humidity and cold air mixing together, but it is also easier to get stranded in the open waters. If this happens, it could be days before someone finds you and if you're not prepared for the cold, then you could be in massive trouble.
With this and your safety in mind, we will talk about specific things you can do to preserve your body heat and protect yourself during the cold weather months both on and off the water below.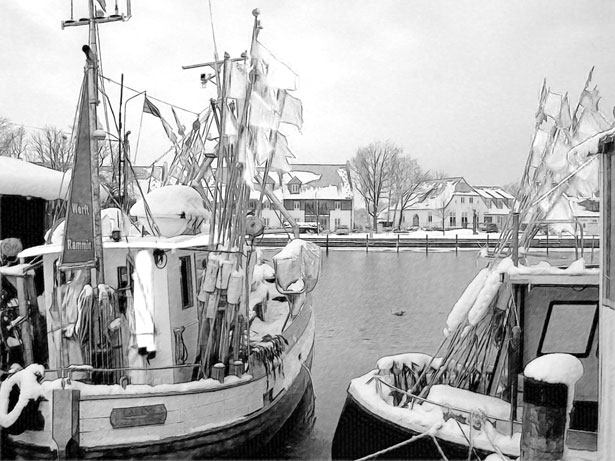 It is all About the Clothing
The first thing to remember is to dress in layers, and this is sound advice to prevent hypothermia whether you are on a boat or on land.
Partial Wetness: Experts understand one important thing about layers – if you wear too much clothing you can always remove some layers to cool off, but if you under dress, then there's nothing you can do to make yourself warmer. This point is crucial to remember when you go boating in the wintertime. Specifically, if you get wet, remove the wet layers and try to go under the deck for a while until you warm up.
Fully Soaked: If your clothing gets soaked all the way through to your skin, and hypothermia hasn't set in yet, then all you need to do is change clothes. However, if hypothermia has begun, then you'll have go through a much more thorough warm up process, and you have to have someone with you for it to work.
First, ensure you have a sleeping bag or emergency heating foil blanket available. Remove all of your clothing – yes, you have to be nude – and get into the sleeping bag or other heating item with another person who is also nude.
The explanation to this method is that you are essentially borrowing the other person's body heat to help warm you up in the fastest way possible. If either of you were to keep your clothing on, then the wetness would zap the warmth, and it would take longer and be less efficient.
Heating Blankets: If you do not have a cabin where you can warm up, then ensure you carry extra blankets aboard. A good option is an electric heating blanket or a solar heating blanket in case your boat battery goes dead and cannot produce electricity.
Extra Clothing: Always make sure to tote along at least one extra pair of clothing for each day you are on the water. For instance, if you are planning a weeklong trip, you will want to carry with you at least 14 pairs of clothing and pack the clothes in plastic or air/element tight storage.
Thermoses: Used to keep water and other liquids warm or hot, thermoses are a necessity on board during cold months especially if hypothermia is setting in. Drinking hot liquid of any kind will help bring your core body temperature up faster.
If you go boating in cold weather months without these items, you are essentially playing Russian roulette with your life.
Tags: boating in winter, cold weather, cold weather boating, hypothermia, prevent hypothermia, winer, winter boating