Meet the WakeBrothers & Win A Yamaha Sx190 at Upcoming Boat Shows
Atlanta Boat Show – Meet the WakeBrothers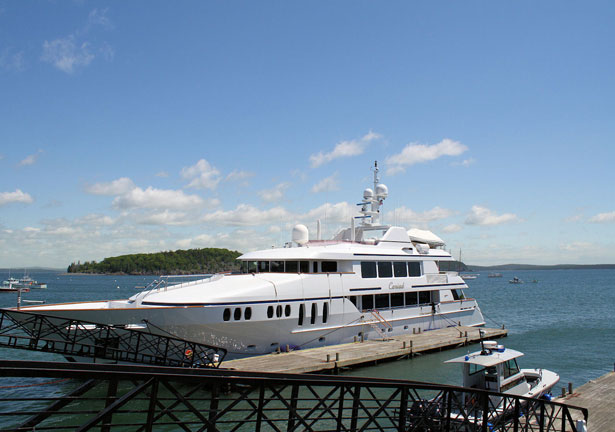 Just because the weather is getting cooler, it does not mean you have to winterize your boat already. With a few fun boating shows and expos coming to Florida, Georgia and California in the coming weeks, you might not want to anyway. Check out these events, but be sure to make your plans soon, since some of them start this week.
Starting the New Year right is the Atlanta Boat Show hosted by Progressive in Georgia the second week of January, 2014. Located at the Georgia World Congress Center, Hall C, the boat show is running from January 9 – 12, and will be open:
Thursday and Friday, January 10 and 11 from 11 a.m. until 9 p.m.
Saturday, January 12 from 10 a.m. until 9 p.m.
Sunday, January 13 from 10 a.m. until 9 p.m.
Attending this show are Phil and Bob Soven from the hit show WakeBrothers. These professional wakeboarders are two brothers, and some of the best wakeboarders in the world, having earned a number of national titles for their performances. What's even better than seeing them is that you can get photographs and autographs from them as well. They will be available from 1 – 3 p.m. and 6 – 8 p.m. Friday and 11 a.m. – 1 p.m. and 4 – 6 p.m. on Saturday.
The rest of the show will feature exhibitions from a ton of well-known and respected names in boating and yachting. Additionally, the show will host their new creation, Fred's Shed Interactive Learning Center, which offers a ton of boat and motor maintenance workshops and seminars.
Tickets are available – and you'll need to purchase a new ticket for each day you attend. Adult tickets cost $12, and children 15 and younger, when accompanied by someone 18 or over are free. According to the show's website, each ticket includes a subscription to your favorite boating magazine – pick from titles such as Yachting, Popular Science, Field & Stream, and others. See the website for full details.
Orlando Boat Show Sept. 27 – 29 – Hurry and Register
Coming to the Orange County Convention Center in Orlando, FL, on September 27, the Orlando Boat Show promises to fill the last week of September with extended summer fun – even if it is indoors.
Sponsored by the Marine Industry Association of Central Florida, this year's show will feature booths by dealers who represent no fewer than 50 of the best manufacturers of boats, yachts, and boating related accessories. Sponsored by Yamaha, BMC Boats, and a few others, this year's show will run daily until September 29, and is open:
Friday from noon until 8 p.m.
Saturday from 10 a.m. until 8 p.m.
Sunday from 10 a.m. until 8 p.m.
Also running is the annual Crack-the-Code contest in which someone will win a Yamaha Sx190 motor and trailer worth $30,000 from BMC Boats. Tickets cost $8 for adults, $5 for seniors over 60, and they are free for children who are 16 and under, and you can purchase them at the door.
So what are you waiting for? Get driving, get to the shows, and have some fun!
Photo Credit: Yacht by Sharon Weinsheimer via PublicDomainPhotos.net
Tags: atlanta boat show, boat show, boating, jackie gleason, luxury yacht, orlando boat show