Wintertime Fishing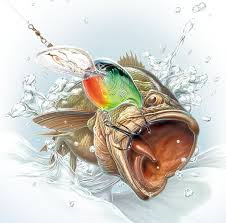 At the point when the temperature plunges and the days are at their most bleak, you can still take advantage of your love of fishing, even on the coldest of winter days.
Here are a couple of things to consider and attempt next time you choose to overcome the elements:
Fish have a tendency to get lazy in cold weather, moving around significantly less to save energy than they would in a hotter climate The result is that they require less nourishment and are liable to eat less frequently. The fish will frequently hide in a spot they know is useful to them, warmer, with plenty of nourishment. If you look hard enough, you will find them even in harsh elements.
Because fish require less nourishment in lower temperatures, fish will feed harder if conditions are ideal for them. To provide for yourself the most obvious opportunity with regards to getting fish at this time of year, you may consider prebaiting your swim ahead of time of your session, by bringing a couple of loose offerings into your fishing spot throughout the span of a week. You will successfully make an atrificial larder for the fish to feast upon.
Keeping your tackle light will help get additional bite'.As fish movement drops, so does the water color. As the water clarity enhances, fish depend less on their sense of smell and all the more on vision to find sustenance and keep away from potential dangers, so keeping rigs straightforward and simple will keep the fish from recognizing your trap.
By considering some of these ideas, you can heighten your chances of success in a frigid climate. If you'd like more information on wintertime fishing, please feel free to contact us.