Tips for Going Fishing in the Winter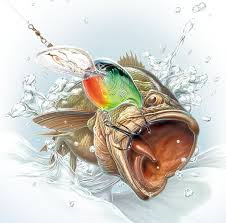 If you're thinking about doing some winter fishing this year, here are a few ideas for how to make the experience easier and more enjoyable.
Target Rocky Areas
This is especially useful if you are fishing in freshwater lakes that aren't very deep. If you go fishing on a sunny day in the winter, the sun can heat up rocks at the bottom of a lake, and this will often make the water around these rocks warmer.
The warm water will attract fish in shallow areas. Rocks that are deeper down will also attract other types of fish such as crawfish.
Check Dams
If you're in an area with dams both natural and artificial, it's a good idea to check along them since many fish like bass will move around the area looking for smaller fish to hunt.
Use the Right Technique in Sloping Banks
Some fish will suspend themselves in banks that slope down in the winter. Any fish doing this is likely to be full of lethargy and not especially responsive to anything moving by it really fast. This is because the cold waters will tend to sap the fish of energy.
But if you dangle a lure right in front of their mouth, many fish will go for them anyway, even if the water is especially cold at 35 degrees or under. The important thing is to keep the lure still and right in front of fish like this in order to get them to go after the bait.
For more information on supplies you might need for winter fishing, please contact us today.
Tags: Winter Fishing