Suzuki DF300 Marine Outboard Motor – Fuel Pressure Problem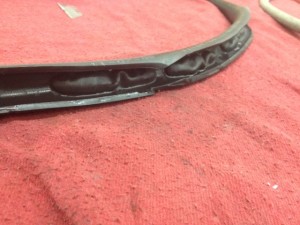 Condition:
My Suzuki DF300 Outboard Motor has an intermittent running problem above approximately 3,500 engine rpm. Once this rpm is achieved the motor will either sputter and lose rpm or just  completely stop. The motor acts like it's being starved for fuel. NOTE: When the motor starts missing I can pull the throttle back and it will usually continue to run at a lower operating rpm.
This is an intermittent running condition and does not happen 100% of the time. I can be out running with no issues for most of the day and then all of a sudden this issue happens with no warning. At that point it may happen consistently for the remainder of the day.
I have checked and replaced the fuel filter (I did not find the presence of any water and minimal debris in the flter.
No water in the motor separator.
No diagnostic error codes.
No kinks in the fuel line.
Primer bulb is not collapsed.
All fuel line connections between the tank pick-up and the motor are tight.
PPT Solution:
We would recommend taking a look at the fuel lines themselves. as they may be collapsing internally. In recent months we've started to see even the "New" type fuel lines collapsing. Basically what happens is that the inner liner breaks from the outside and collapses. The outer shell looks fine so its very difficult to detect visually..
What was the temperature outside when this is happening?