Beginner's Guide To Boat Terminology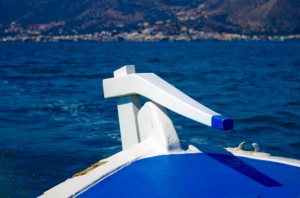 From an outsider's perspective, trying to read and understand boat terminology is comparable to interpreting a foreign language. The words themselves reveal very little about their respective definitions. But these terms are often used to describe certain parts of the boat, so it's important for skippers and guests to understand them.
If you're still scratching your head trying to understand the various boat-related terms, keep reading for a breakdown of the most basic and frequently used terms.
Hull – the primary structural framework of the watercraft, the hull is responsible for keeping water out of the boat. Most hulls are designed in either a flat-bottom chin, multi-chin, or v-bottom chin design.
Waterline – the area in which the water surface reaches the hull. This area is easily identified by the presence of a horizontal line (hence the name) across the side of the hull. The waterline may raise or lower depending on the weight of the boat.
Deck – a deck is a chambered walking area, usually horizontal, that spans the interior hull of the boat. Ships are often constructed with several decks, such as a deck for sleeping quarters, another for cooking/dining, storage, etc. However, boats typically have a single deck.
Gunnel – the side area of the boat that offers protection against water. Gunnels were originally used a gun ridge on warships (hence the name). Heavy artillery cannons could be temporarily mounted here thanks to its increased structural support.
Superstructures – any structure that's above the ship's deck. The term "superstructure" is also used when referring to extensions on buildings and bridges. From the Latin language, superstructure translates into "above, structure," which is an accurate representation.
Cabin – located inside the hull of a boat, the cabin is the enclosed area. A cabin may consist of several different components, including a coach-roof, floor, bulkheads and structural member,
Keel – also referred to as a backbone, the keel is a structural element in which the hull is constructed. It runs from the bow to the stern, straight through the center of the ship, and acts as supportive foundation.
Bow – The front of the boat is referred to as the bow.
Stern – The back or rear of the boat is referred to as the stern.
Starboard – When facing forward, the right side of the boat is starboard.
Port – When facing forward, the left side of the boat is port.
Tags: Terminology