Tip's for De-Winterizing a Boat Engine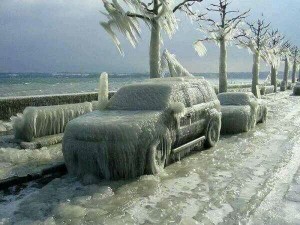 Tips for De-Winterizing Boat Engines
As the temperatures rise, boat owners are beginning to take their boats out from their winter storage. Before you get out on the water, make sure you have fully de-winterized your boat's engine. This will ensure your boat is running safely and efficiently when the season begins. Performance Product Technologies provides everything boat owners need for de-winterization on our website.
Change Oil and Oil Filter
First change the oil and oil filter. Ideally, this should be part of the winterization process, but if you forgot it's ok to do it at the start of the boating season. Oil changes are important in preventing corrosion and wear from built-up water, acid, and other byproducts in the engine. This buildup can cause power loss, poor fuel economy, and engine failure.
Find Star Brite heavy duty motor oil on our website for as low as $6.47. This oil exceeds OEM requirements and provides long engine life, but will not wear away at engines or void warranties.
Replace the oil filter at the time of your oil change. We carry a variety of Fram oil filters for outboard motors with auxiliary tanks. These filters extend engine life, eliminate clogging, and clean fuel in Crusader, Mercruiser, OMC, and Volvo models.
Replace Antifreeze with Coolant
At the beginning of winter you hopefully filled the cooling system with antifreeze. Now it's time to drain out all the antifreeze and replace it with a 50/50 water and coolant solution to prevent overheating in hot weather. Check our website for coolants like Shell Rotella Extended Life Coolant (ELC) starting at just $18.85.
Replace Battery
Battery replacement is an important aspect of de-winterization. If you stored your disengaged battery for the winter you can now put it back in its place and continue using it. However, experts recommend that you get a new battery every two years. You may want to replace batteries every year or even six months if you boat frequently. This can help prevent electrical problems in your boat. Buy your replacement batteries, battery boxes, cables, terminals and switches from Performance Product Technologies.
For safety, use a 50/50 water and baking soda solution to neutralize any acid spills that may occur as your work. Be sure to conduct a thorough engine test, inspecting the integrity of fuel lines, spark plugs, and starter cords, and replace any parts beyond their useful life. Feel free to follow printed or online guides (such as this one) but keep your owner's manual nearby and never deviate from it.