Three Different Boat Storage Options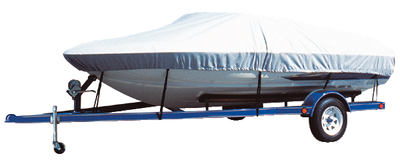 Once you buy a boat, the first thing you will need to know is what are your Boat Storage options.  Deciding where to store your boat isn't really difficult; however, you do need to do a little research before making any decisions.  There are several things you'll need to consider such as location, budget and the available options for your particular situation.
Three Different Types Of Boat Storage
1.  You can trailer your boat depending on the size of your boat.   Trailering is the most inexpensive option for storing your boat over the short-term.  When you trailer your boat, you can easily store it in your driveway or in your back yard.  This means you won't be paying any storage fees or slip fees.  However, this option isn't for everyone as it requires the most amount of work on your part. Another consideration with short-term storage is that the cost in the longrun may be higher as boats tend to weather and deteriorate quicker when stored outside in the elements.
2.  Dry rack storage is another option for small boat owners.  Dry rack storage's are large storage buildings that have stacks of boat cradles in them and are open on one side for easy access.  With dry rack storage, you will call the facility before your boating trip.  Once they receive your call, they will use their forklift or lifting machine to remove your boat from its cradle and launch it for you.  When you return from your outing, you dock your boat and the facility will then return your boat to its cradle.
3.  Many boat owners find that storing their boat in a marina slip is the best option, and if you have a large boat, marina storage may be your only option.  Wet slip storage is very convenient as all you have to do is drive yourself and your family to the marina then load up your gear for the day.
Wet slip storage rates will vary from place to place.  However, the rates are usually calculated based on the length of your boat and the length and width of the boat slip.  Most marinas also supply electricity connections with your slip, but they will charge you for the amount of electricity you use each month.  Additionally, some of the better marinas will also offer a wash down area for your boat and connections for phone, TV and internet.
You may also find that keeping your boat in a marina will give you the opportunity for socializing, if that's something you like to do.  Marina members often gather around the dock or their slip areas for parties, BBQ's and fun-filled gatherings.  Boating is the ultimate experience that offers a multitude of fun things to do including skiing, fishing, swimming, eating, tanning, sight-seeing and so much more.
If you would like more information about buying, upgrading or storing your boat, please contact us today.  Performance Product Technologies has years of experience and would love to help you with all your boating needs.
Tags: boat storage