How To Protect Your Boat From Theft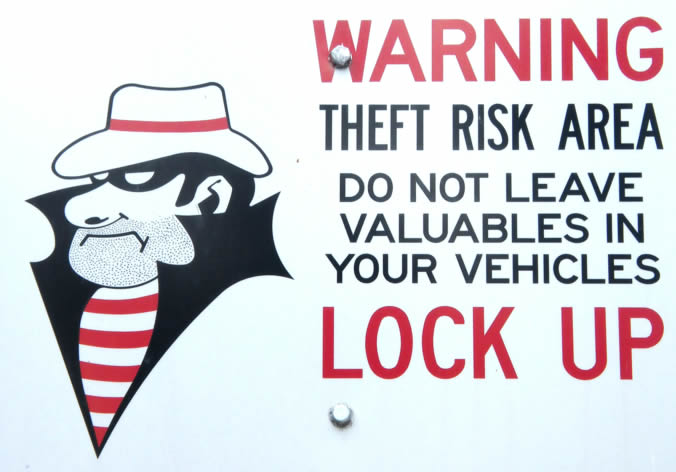 Thousands of boats, engines and other high-dollar marine equipment are stolen in the U.S. each year. To put the problem into perspective, the National Crime Insurance Bureau (NCIB) says boat theft is a $40 million business, with a rate of roughly 1,000 boats stolen per month! Unfortunately, boats are prime targets by thieves due to their ease of resell. If you're a boat owner, you should take some precautions to ensure your watercraft doesn't fall into the wrong hands.
Hull Identification Number
Just as cars, trucks and other automobiles have a unique identifier (Vehicle Identification Number), so do boats. Known as the Hull Identification Number (HIN), it typically consists of 12 numbers and a 2-character country code. While each and every boat is different, the HIN can usually be found on the exterior of the transom.
If you haven't done so already, make a note of your boat's HIN. In the event that it's ever stolen, you can provide law enforcement with this identification number to increases your chances of a successful recovery. Investigators can search potential boats to see if matches your HIN.
Lock Your Trailer
Try to get into the habit of engaging the trailer hitch lock each time you bring your boat back home. Thieves often target boats on trailers simply because they are easier to steal. Once they've hooked the trailer up to a truck, they can drive off with the stolen boat. You can discourage this activity, however, by engaging the hitch lock after paring the trailer and boat.
Don't Leave Your Keys Behind
This may sound like common sense, but you should never leave your keys in the boat. Doing so is just asking for trouble. Whether you intend to operate the boat later that day or several months from now, remove the keys and place them in a safe and secure location.
Secure The Motor
It's not just boats that are at risk of being stolen; thieves are just likely to steal outboard motors. Rather than removing your motor, though, you can discourage theft by securing it to the boat using a steel chain and lock. This isn't going to protect your boat from theft, but it will prevent thieves from nabbing the motor.
Alarm System
Of course, you can also install an alarm system in your boat to safeguard against theft. Most thieves will stop what they are going and run in the opposite direction at the first sound of an alarm.