How to Keep Outboard Motors on the Water Through the Winter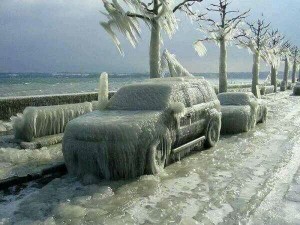 For die-hard boating fans winter might not be enough to stop them from taking out their boat for a ride. After all, it's not as if you're going to go for a swim, a few extra coats and you should be able to ride around all year, right?
You certainly can continue boating through the cold months if you want, but there are a few things you should keep in mind in order to help you avoid calamity.
Prepare Your Battery
Batteries powering your outboard motors can go dead real fast when the temperature gets cold. And even if they don't go dead, the battery can become very weak. That's why you should leave it on trickle charge when it gets cold. About a one-amp trickle charge should do it. You can get a solar charger to help with this.
Drain the Motor
Every time you get off the water, you should try to drain the motor by putting it in the down position for as long as possible. It also helps to get water out of the engine by doing a few quick cranks without trying to start it. This will help drain the rest of the water out of the engine.
When You've Had Enough
If you do decide to finally give up for the winter, there are a number of products that can help you make sure everything stays safe and undamaged while you ride out the cold at home. You can contact us for information on antifreeze, bilge cleaners, and other products that will help your boat survive winter in pristine shape.
Tags: Outboard Winter Storage