How To Improve Your Boat's Gas Mileage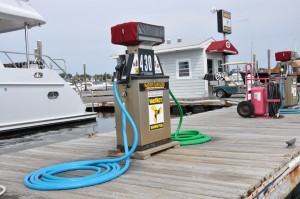 The rising cost of gas has forced many boat owners to reduce the amount of time they spend on the water. In 1998, the average price for a gallon of gas in the U.S. was just $1.02, and as some of you may recall, the general public was outraged by seeing gas tip over the $1 buck mark. Now, it's not uncommon to pay $3.50 plus for a gallon of gas in your car but upwards of $4.50 when looking for gas on the water.
There are, however, some steps you can take to improve your boat's gas mileage. Implementing just a few of these techniques can put more money in your pockets by reducing unnecessary gas waste.
Engine Tune-up
When was the last time you had a tune-up performed on your motor? If it's been a while (or never), you should probably have one performed. A typical tune-up consists of checking the carburetor or electronic fuel injection system, throttle, ignition timing, replacing the spark plugs, replacing the water pump impeller and changing the lower unit oil, all of which will improve your boat's gas mileage.
Refer to your boat owner's manual for more information regarding tune-ups and other maintenance.
Limit Your Water
There's really no point in topping off your water tanks in you're only spending a single day on the water. Generally speaking, the more water and therefore weight you have on board, the less gas mileage your boat will experience. Just 10 gallons of water adds another 80 pounds to your boat, forcing the engine to work a little harder to keep the vessel moving. Instead of filling your tanks, only bring the amount of water which you plan on using.
Don't Operate at 'Full Speed'
Rather than operating at full speed for extended periods of time, pull the throttle back to conserve gas. Every boat owners enjoys blazing through the water at full speed, but doing so is a serious waste of gas. In some cases a boat's fuel consumption can increase by 30% in just the last 10% of throttle position. Riding just under full speed allows you to maintain a decent speed while conserving gas in the process.
Before leaving the dock/boat ramp, take a moment to inspect your vessel for unnecessary items that could add wind resistance. Large lounge chairs, floats, or other gear tied down may increase your boat's wind resistance, which in turn lowers its gas mileage.
There's no way to control the price of gas at the pump, but there are steps boat owners can take to improve their vessel's gas mileage. Maintaining your motor, driving efficiently, and eliminating unnecessary weight on board can make a world of difference in how frequently you fill up the tank.
Tags: Fuel Economy