Four Ways to Save When Fueling Your Boat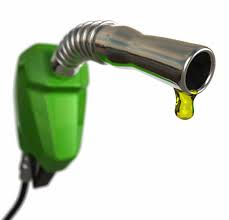 Next boating season, wouldn't it be nice to minimize your fuel costs? Being cost conscious shouldn't just be for filling your vehicle's gas tank. The continuously fluctuating price of fuel shouldn't be a reason not to enjoy your boat as much as you would like to.
Here are six ways to save money while maximizing your boating experience.
1. Make sure to pump your fuel on the lowest mode to help tone down vapors while pumping. Keep in mind that powerful acceleration consumes the largest amount of fuel, so idling your way along slowly will reduce your fuel costs greatly.
2. Just like your car, boat engines need to be regularly serviced. Make sure to service them regularly, changing the oil and filter at least once per season. Reduced engine friction saves on fuel and is also good for the environment. Also, make sure that you keep up with any repairs that might arise and what replacements might be necessary.
3. Keep the bottom of your boat clean. Check for any weeds or barnacles that might accidentally get caught in your motor or propellers. This can cause your boat to drag and use up more fuel.
4. If you plan to go a longer distance, but at a slower speed, think about purchasing an outboard motor. Using a kicker can help you to save a substantial amount of money.
Finally, if you are feeling adventurous, boating with the wind instead of against it can also assist you with saving more money. Sailing down wind burns less fuel due to the wind giving you an extra push. If you have any questions on this post or want more information on boating tips, please contact us.
Tags: Fuel Economy