First-Time Boating Mistakes To Avoid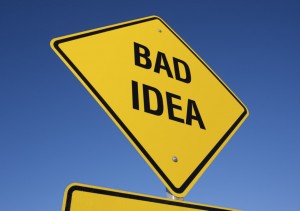 Boating is a fun and rewarding hobby that opens up a whole new world of recreational possibilities. From fishing to wakeboarding and water skiing, the possibilities are endless. However, you'll want to avoid making the following mistakes when taking your boat out on the water for the first time.
Forgetting To Install The Drain Plug
I know this sounds like common sense to most boaters – experienced or otherwise – but you should always check to make sure the drain plug is installed before launching your boat. Failure to do so will result in your boat taking on water, which may subsequently damage any items on deck or even cause your boat to sink. And remember, some boats have two or more drain plugs, so familiarize yourself with your watercraft and its components before taking it out on the lake.
Not Taking Into Account The Wind
Wind is a powerful force of nature that can easily throw your boat off course, causing it to veer into the heading of other nearby boats. Thankfully, this generally isn't a problem unless you are riding alongside other boats, or if you are approaching the dock. In these circumstances, however, it can blow your boat all over the place if you aren't careful. When approaching a dock, use the wind to your advantage by adjusting your course so it naturally drifts you towards the dock.
Anchor Line Is Too Short
Whether you are fishing or simply enjoying a day at the lake, you'll want to keep your boat still to prevent it from drifting into the banks. Normally, the anchor will secure a boat in place, preventing it from moving. If the anchor line is too short for it to reach the bottom, though, it may drift around from the wind and water currents. A good rule of thumb is to use an anchor line that's approximately five to seven times the depth of the water in calm conditions. In high wind conditions, it's recommended that you use an anchor line of ten times the depth of the water.
Failing To Bring Navigation Equipment
It's easy to get turned around when you're boating on a new body of water for the first time. Some people assume that their cell phones will offer them guidance back to the docks (which some next-gen phones do), but you may find yourself in an area without service. When boating large bodies of water, always bring a global positioning satellite (GPS) device so you don't lose your bearings.