Do I Really Need a Boat Cover?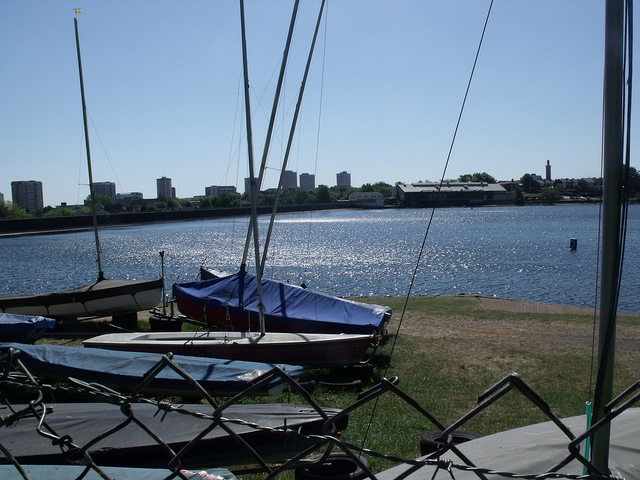 This is a question many boat owners ask themselves. If you recently purchased your first boat, you might assume a cover is nothing more than a "luxury accessory" with no real purpose. The truth, however, is that it offers several different benefits, some of which are obvious while others are more discreet.
Protects Against Sun Damage
The sun's ultraviolet rays can wreck havoc on a boat's paint, fading the color or even causing it to peel/crack. This isn't something that happens overnight, but years of basking in the sun will inevitably damage a boat's paint. And once the paint begins to crack, there's no easy to stop it, other than repainting the entire hull. The good news is that you can protect against such heartache by tossing a cover over your boat. Most quality covers are manufactured with UV-protectant material, blocking out the sun's harmful rays.
Deter Theft
Tossing a cover over your boat will also deter theft. It's not uncommon for thieves to target visible items left on the boat, including outboard motors, outdrives, GPS systems, fishfinders, stereo systems, electronics, and fishing gear. But you can discourage thieves from running off with your watercraft items and accessories by using a boat cover. Its not a foil-proof deterrence by any means, but it will hide any items left on your boat so they aren't visible.
Repels Water and Moisture
Yet another reason why you should invest in a cover for your boat is because it repels water and moisture. Ever ride in a boat with a damp, musky odor? This is usually the result of moisture settling into the carpet, promoting the growth of mold and mildew. By covering your boat, you'll keep it dry and mildew-free – a huge benefit for owners who don't have access to a garage or covered storage shed.
Bugs, Critters and Bird Droppings
Still need another reason to use a boat cover? Assuming it's fitted and properly secured to the watercraft, it will keep out bugs and small animals while also protecting against bird droppings. It's not something that most boat owners want to think about, but bird droppings can, and will, land on unprotected boats. Something as simple as a synthetic cover, however, will shield the boat from this unpleasant substance. Just remember to tie it tight around the sides for maximum protection.