Common Causes of Flooded Outboard Motors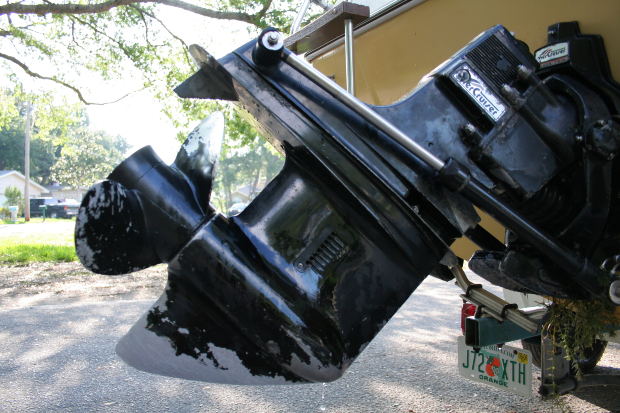 When an outboard boat motor "floods," it has too much fuel in the cylinder. This can make it either difficult or impossible to start, depending on the severity of the situation. Even if your boat motor will start, you should try to find out what's causing the issue so you can fix it. Continuously running a flooded motor will degrade its components while subsequently reducing the life expectancy of your motor.
Gas-powered boat motors require a precise mixture of fuel, air/oxygen, and heat. When there's an imbalance of these elements, the motor may fuel with an excess amount of fuel. As a result, starting the engine may prove difficult due to the wet spark plugs. So, what are some of the common causes of flooded boat motors?
Choke
One of the most common causes of flooded outboard motors is improper use of choke. Located in the neck of the carburettor, the choke is a small valve designed to reduce the amount of air/oxygen added to the fuel. If your motor is stuttering and won't seem to start, you can engage the choke to give it a boost of fuel, which is oftentimes enough to make it turn. However, failing to disengage the choke immediately after can result in flooding, as too much fuel is pumped into the cylinders.
Priming
Incorrect use of the priming pump may also cause a boat motor to flood. The priming bulb is a small rubber button that pumps fuel into the motor when pressed. If this bulb is pressed too many times, it will flood the cylinders to the point where the spark plugs can longer ignite; thus, rendering your engine dead in the water. Priming boats aren't restricted to boat motors; they can be found on lawnmowers, weedeaters, leafblowers, and pretty much any other type of gas-powered motor.
Cylinder Compression
A third possible cause of a flooded boat motor is a low cylinder compression. The air inside the cylinders is compressed to help regulate the ratio of fuel-to-air. If the pressure is too low, fuel will gradually build up, and eventually it will flood the engine. Use a standard compression gauge to test your cylinder's compression. Unfortunately, there's no easy way to fix low compression other than replacing the head gasket.
Going through the possible causes listed here should help you identify the underlying problem of your flooded motor. If you still can't seem to identify the problem, check to make sure the motor's ignition points are clean and free of debris and corrosion.