Boat Trailer Maintenance Checklist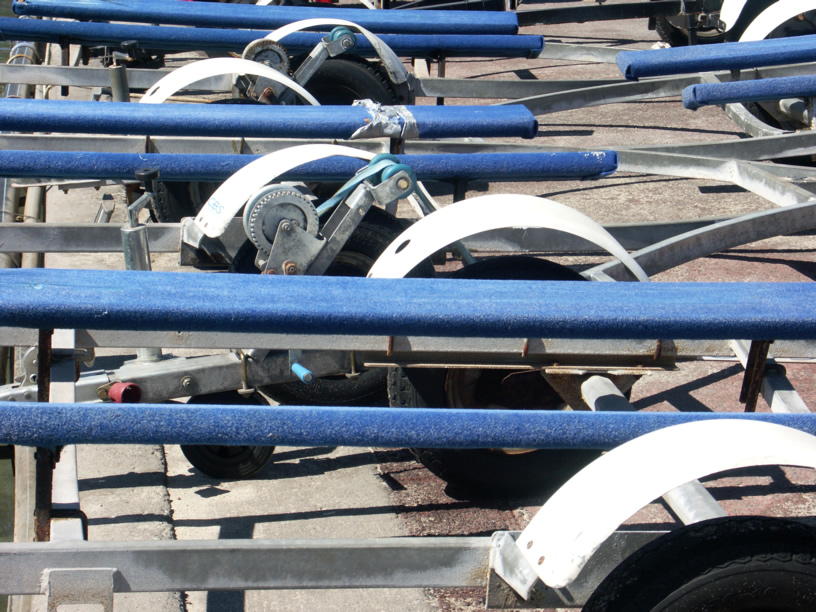 A trailer can open up a whole new world of boating possibilities. Instead of limiting yourself to a single body of water, you can haul your boat anywhere you desire. Just like a boat, however, trailers require routine maintenance and care to operate in peak condition. Neglecting this maintenance could leave you and your boat stranded. Keep reading to learn more about boat trailer maintenance.
Choosing The Right Trailer
When choosing a trailer, look for one that's certified by the National Marine Manufacturers Association (NMMA). This seal of approval signifies that the trailer meets or exceeds federal highway regulation. You may have to pay more for a NMMA certified trailer, but the peace of mind knowing that you and your boat are safe on the road makes it well worth it.
Size is another consideration to make when choosing a trailer. To determine the necessary size, measure your boat from the bow eye to the drain plug. This measurement is the length of your boat, for which you'll need a similar-sized trailer to haul it.
Grease Fittings
Because trailers are submerged in water twice on each boat trip, it's not uncommon for the grease to wear down over time. As this grease wears down, the metal-on-metal contact can damage its components. Try to get into the habit of inspecting your trailer's grease fittings at least once a month, ensuring there's still adequate grease coating the inside. If there's a cap covering the fittings, remove it to see whether or not it needs grease.
Lights
Another important step in maintaining a boat trailer is to check the lights. Federal highway regulations require all boat trailers to have working brake lights and turning signals. When you're busy preparing your boat for a long day on the lake, it's easy to overlook something as simple as trailer lights. Before you hit the road, though, you should have a friend or family member confirm the lights are working properly.
Rust
Lastly, inspect your boat trailer for signs of rust on a regular basis. If rust begins to take hold, it can literally eat through the metal, causing permanent damage. You can discourage rust from forming on your trailer by keeping it dry and storing it in a shed, garage or some other covered facility. Just remember to let your boat dry in the sun before moving it back into storage.