Boat Maintenance Tips and Tricks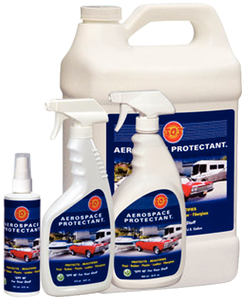 Who doesn't feel pride in their boat when people are giving compliments about it. However, over time, the boat gets dirty, corrosion kicks in, and things stop working. Boats last longer and look more beautiful with proper care. But that care takes a lot less time when you work smart. The following are a few simple tips and tricks to make your boat maintenance duties painless.
Keep your boat clean.
Washing your boat regularly will prevent long-term effects of environmental wear and tear. Routine waxing and the use of anti-fouling paint can also help protect your boat from the elements. Consider using environmentally safe products and invest in a cover for your boat. A good cover will keep your boat free from dirt, falling leaves, and bird droppings, as well as prevent UV rays from breaking down hoses and fading carpets and upholstery. In addition, wash your trailer after each use as well, especially if it was in salt water.
Be vigilant about your battery.
Things to look for when inspecting your boat's battery system include secure installation, shielded terminals, and, for batteries with more than 800 sold-cranking amps, a shut-off switch. Also, don't forget to inspect your battery and electrical system on a regular basis.
Conduct motor maintenance regularly.
Flush your engine after every outing, and check everything from your fuel tanks to the clamps on your fuel line for rust, damage, or corrosion. Check your oil for correct levels, proper filtration, and cleanliness. Keep an eye on your engine's cooling system, and inspect your bilge pump. You'll also want to make sure your battery system contains enough power to run the pump for a prolonged period of time if necessary.
Keep your fuel water-free.
Gasoline is prone to accumulating water because of condensation during long periods of storage. In fact, this undesired trait is sped up in ethanol-blended fuel. Some folks battle this problem by installing two fuel filters in their boats – a twist-on water separator at the tank and a cartridge filter at the engine. Ethanol or not, for winter storage, it's critical to keep tanks around 95% full to reduce the risk of condensation.
Take care of your trailer.
As you do with your car, carry emergency equipment for your trailer. Make a trailer emergency kit that contains a spare wheel and tire lug wrench, wheel chocks, bearing grease, extra hub assembly, extra line (for the winch and tie-down straps), replacement light bulbs, wheel bearings, and road flares/markers.
These are simply a few tips and tricks to get you started on your boat maintenance and care. The best way to keep your boat in top condition is to never stop maintaining it. It's far easier to keep your boat at a certain standard than having to work back to that standard after a period of no or little care.
For more information, or if you have any questions or comments, please feel free to contact us at Performance Product Technologies today.