Mercruiser Marine Engine Harness Schematic
Refer to gauge manufacturer's instructions for specific connections.
NOTE: 1 Connect wires together with screw and hex nut; Apply liquid Neoprene to connection and slide rubber sleeve over connection.
NOTE: 2 Power for a fused accessory panel may be taken from this connection. Load must not exceed 40 Amps. Panel ground wire must be connected to instrument terminal that has an 8-gauge black (Ground) harness wire connected to it.
NOTE: 3 Lanyard stop switch lead and neutral safety switch leads must be soldered and covered with shrink tube for a water proof connection. If an alternative method of connection is made, verify connection is secure and sealed for a water proof connection.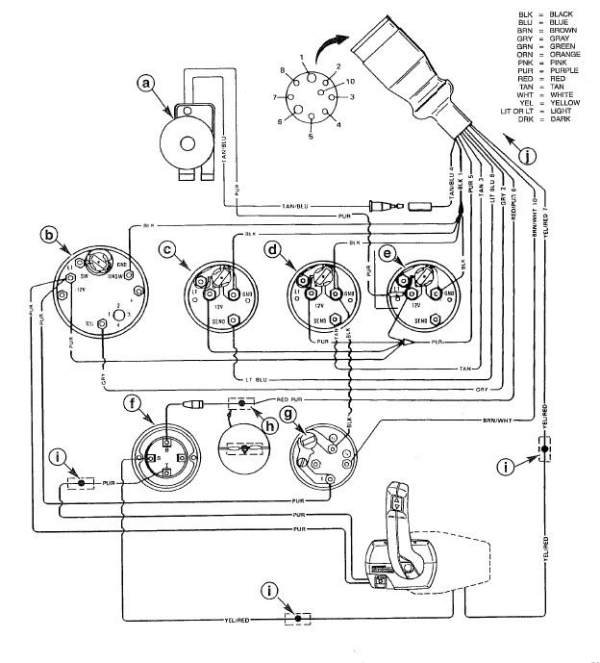 a. – Audio Warning Alarm
b. – Tachometer
c. – Oil Pressure
d. – Water Temperature
e. – Battery Meter
f. – Ignition Switch
g. – Trim Indicator
h. – Read/Observe NOTE 1 and 2
i. – Read/Observe NOTE 3
j. – To Engine Wiring Harness