Marine Diesel Engines & Parts

Is there a "Gas Engine" Direct Replacement? Yes – Marine Diesel Engines
Performance Product Technologies LLC is the authorized manufacturer of the MarineDiesel-USA product line–the industry's only "direct replacement" marine diesel engine designed for anyone who owns a gas engine but wants to experience the many benefits of marine diesel engines.
Why consider marine engine replacement? The following are just a few benefits of marine diesel engines versus gas:
4″ center-rise marine exhaust system features
high capacity closed marine cooling system
up to 50% fuel savings over gas engines
engine mounts that match existing GM small and big block V8 engine mounts
If you enjoy your current boat and are overwhelmed by the prospect of purchasing a new boat, a marine diesel engine may provide the perfect solution. Consider a marine engine replacement and enjoy the performance, economy, durability, and safety offered by diesel power while avoiding the expense of major boat hull modifications.
Visit the Marine Diesel-USA website, and learn more about the real possibility of replacing your worn out old gas engine with one of Marine Diesel's direct replacement marine diesel engines.
For Marine Diesel pricing or technical information, check in at www.marinediesel.nu or email us at [email protected]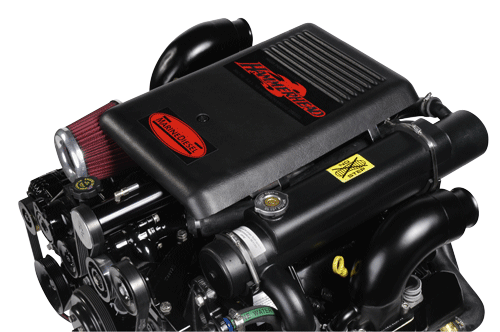 Haven't had an opportunity to experience the "Serious Diesel Marine Engine" sensation yet? Get ready as things are quickly changing! The MarineDiesel product first emerged out of Sweden onto the European market in the mid 90's and was available only for the markets of Europe and Africa up until 2003. Up until this time the MarineDiesel product was manufactured only in Angleholm Sweden and reserved strictly for customers in these markets. However, MarineDiesel recently established new manufacturing operations with Performance Product Technologies in Stillwater Oklahoma, targeted at serving North & South American customers! Since that time Performance Product Technologies has established MarineDiesel distributors on the West Coast, Canada, Great Lakes, East Coast , Gulf Coast, and the Caribbean through which several hundred MarineDiesel dealers have been established. The MarineDiesel product line is undoubtedly the "Freshest" marine diesel engine the industry has seen in years. The 400 Cubic Inch V8 engine configuration in conjunction with MarineDiesel's 4 stage intercooled Lysholm twin-screw supercharging system yields tremendous low end torque. You no longer have to give up boat performance or consider major modifications to your boat hull just because you desire the longevity and fuel economy associated with diesel engines. Contact your local dealer or feel free to contact us directly to learn how you can take the next step to begin experiencing the MarineDiesel sensation!

> 170 Hp
> 200 Hp
> 250 Hp
> 300 Hp

> 170 Hp
> 200 Hp
> 250 Hp
> 300 Hp

Select Link

Select Link