Fresh Water Cooling Kit (Half System) - Mercruiser 4.3 liter w/ Serpentine Belt & SINGLE PIECE MANIFOLDS, 1996-1999 "Standard Capacity" (#MC319)
Part #: MC319
This product is no longer available.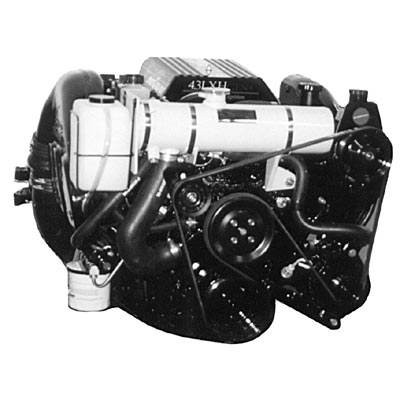 Freshwater Cooling Kit, Mercruiser 4.3 liter LXH, MC319 for 1996-1999 Mercruiser CARBURETED 4.3 LXH engines with Serpentine Belt and Single Piece Exhaust Manifolds.

Freshwater cooling system for 1996-1999 Mercruiser 4.3 LXH Chevrolet marine engine Kit includes: heat exchanger, mounts, gaskets,thermostat housing, hoses, hose clamps, hose fittings, & fasteners Fits GEN+ one piece manifold ONLY w/ serpentine belt. Cools block only.
Will not fit EFI. For EFI substitute MC320
Link to Installation Instructions (Opens in a Seperate Window)
---