Wednesday, October 9th, 2013
Buying a boat is a big purchase. You can spend literally your life savings on one if you choose not to finance it. This is why it is so important that you make the right choices.
Even more important is understanding the type of boat you want. alternatively, if you have a purpose other than pleasure for purchasing a boat, you need to understand what type of boat you need. With this in mind, let's look at some popular choices.
What do you want to do with the boat?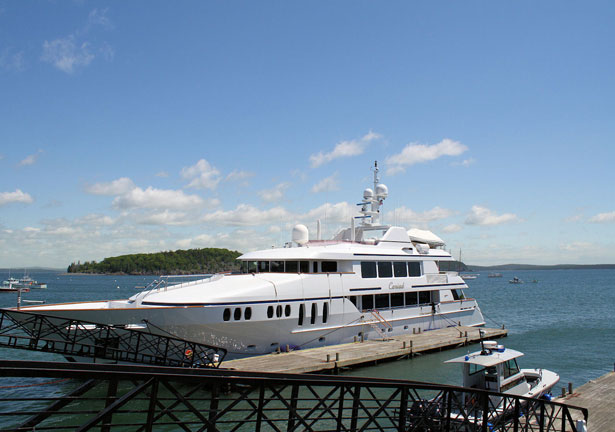 There's not a single boat in the world that is a one size fits all boat. Everyone has different needs and different tastes, and if you were to purchase a boat that you like, but doesn't suit your needs, you'll regret your purchase.
Sailboats: For example, if you want a boat that makes sailing a wonderful weekend pleasure trip, then get it, but remember that if you ever want to take it on the ocean, you likely won't be able to do so because sailboats don't have the acceleration and load carrying abilities as boats made for open ocean do.
A Looker: If the boat's looks is something that is important to you as well, then you'll need to look in a different direction. For instance, sailboats are beautiful, but again if you get a sailboat for its beauty, you are limiting yourself as to the type of activities you can conduct with it.
A Racer If you are planning to race your boat, then a sail boat definitely will not do. You'll need a boat that can handle the waves, and can accelerate at the drop of a dime. An extremely fast boat will likely not be as beautiful as a sailboat will, but the looks of racing boats are typically held in the eye of the beholder, if you get the meaning.
A Fisher: If you're going fishing, and not doing much sailing or racing, then you might want to take a look at the trackers, which are designed for just such an activity. They have the special compartments to keep your rod and reel, and allow you to have a bit of speed as well.
A Boat for Everything: On the other hand, if you go for an all-inclusive boat, one that allows you to sail, fish, race, and do other crazy or cool things, you will likely be getting the best deal for your money – instead of paying the same price for a boat that can do only one or two activities.
In any case, the boat you purchase should indeed be representative of your personality, needs, wants, and, above all else, your budget. Nothing good comes of a purchase that you cannot enjoy fully, especially knowing you cannot afford to make the payments.