Friday, October 17th, 2014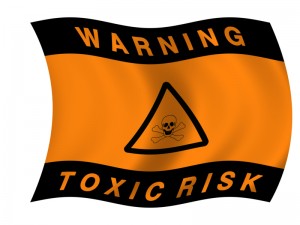 Boats which operate with gas-powered motors produce a toxic colorless, odorless, and tasteless gas known as carbon monoxide (CO). When not properly vented, dangerous buildups may occur that leave boat operators and their passengers susceptible to illness or even death. So, how can protect yourself and your passengers against carbon monoxide poisoning?
How Carbon Monoxide Builds Up
Larger boats are more susceptible to dangerous carbon monoxide buildups than smaller boat due to the fact that they have larger motors. It's also not uncommon for larger boats to use gas-powered generators which vent exhaust gases, including CO, to the rear. People swimming directly behind the boat are then exposed to the gas.
According to the Centers For Disease Control and Prevention (CDC), CO buildups between a boat's stern and swim deck can kill in just seconds of exposure. The gas essentially becomes trapped here, where its concentration gradually increases as the motor runs.
Another potential cause of carbon monoxide buildups on boats is back drafting. This occurs when a boat is driving at a high bow angle and/or heavily loaded, allowing the exhaust gases to flow back inside the cabin or cockpit.
Symptoms of carbon monoxide poisoning may include one or more of the following:
Headaches
Dizziness
Weakness
Nausea
Vomiting
Difficulty breathing
Lethargy
Weakness
Tips To Protect Against CO Poisoning on Boats
The single most important step in preventing boat-related carbon monoxide poisoning is to install a marine-approved CO detector. These detectors work in a similar fashion as a smoke alarm, alerting passengers with a loud siren when it detects the presence of carbon monoxide in the surrounding atmosphere. Test any and all CO detectors on your boat at least once a month, replacing batteries when needed.
Carbon monoxide is emitted through gas-powered exhaust vents; therefore, you should check to make sure all of your exhaust vents are open and not blocked or obstructed in any way. Blocked exhaust vents may cause the CO to pump back inside the cabin or cockpit.
There's also a possibility of carbon monoxide poisoning caused from nearby boats. The CDC recommends anchoring a minimum of 20 feet away from the nearest boat with a gas-powered motor or generator running. The exhaust fumes from other boats may travel through the air and reach your boat, placing you and your passengers well-being in jeapordy.