RAIL MOUNT ANCHOR BRACKET (#332-PM1)
Part #: 332-PM1
For shipping estimate:
Add to cart then visit your shopping cart to see shipping options and costs.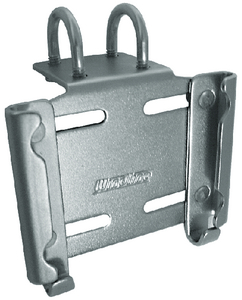 RAIL MOUNT ANCHOR BRACKET
Fits all Danforth and Deepset anchors on pulpit or rail. Unique adjustable clips grip anchor securely. Quick release for emergencies. Anchors up to 35 lbs. are held away from rail, with flukes downward to prevent snagged lines. All stainless. Bracket fits both 7/8" and 1" rails.
---