MICHIGAN WHEEL PROP (032045) (#56-032045)
Part #: 56-032045
For shipping estimate:
Add to cart then visit your shopping cart to see shipping options and costs.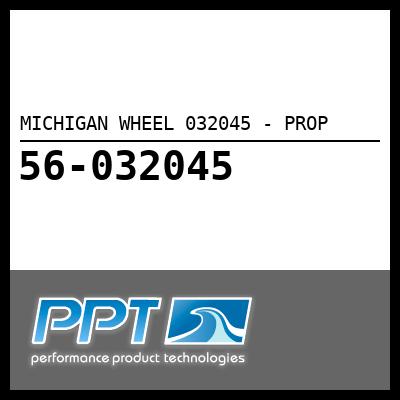 PROP
PROP
A high quality, better-performing propeller that typically costs less than the OEM you're replacing. Features a NAVAL brass spindle with rubber cushioned hub which absorbs impact and the stress caused by shifting gears. The rubber bushing is designed to spin free under significant impact, reducing the potential for lower unit damage.
OEM #

XXXX

Blades

3

Rotation

XXXX

Pitch

10

Dia.

11.75
---