Internally & Externally Coated Mercruiser 4" Aluminum Exhaust Riser (#102994A)
Part #: 102994A
This product is no longer available.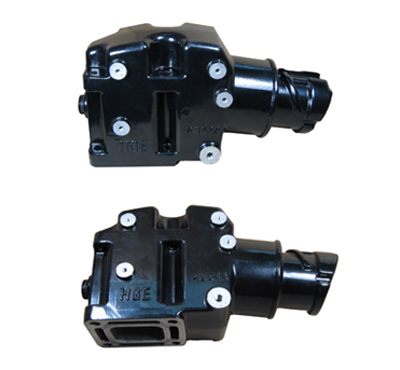 This product is on temporarily on back-order. Please call (405) 533-3812 before ordering.
Industry's only Internally & Externally coated Aluminum direct replacement exhaust products. This product is not only coated on the outside surface but on all inner surfaces including the water jacket. For late model inboard/outboards. Replaces Mercruiser # 44354, 807914 and 807988. Includes mounting kit with gaskets and fasteners. Technical Information.... Product Diagram....
NOTE: THESE ALUMINUM RISERS SHOULD ONLY BE USED WITH OTHER ALUMINUM MANIFOLDS / SPACERS. DO NOT USE WITH CAST IRON OR STAINLESS STEEL COMPONENTS AS THIS WILL VOID ALL ASSOCIATED WARRANTY.
Save $$$ when you purchase this part as part of a kit.
---