FUEL TANK VENT FLUSH MOUNT (#23-660323)
Part #: 23-660323
For shipping estimate:
Add to cart then visit your shopping cart to see shipping options and costs.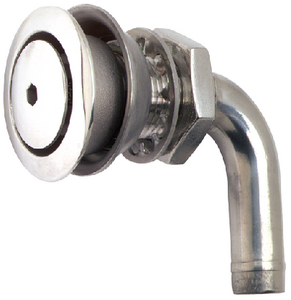 FUEL TANK VENT FLUSH MOUNT
Flush mount. 316 stainless steel alloy. Smooth edge, no protruding cap to cause damage - or be damaged by - hull bumps and scrapes. Cap unscrews with hex head wrench for easy cleaning of filter. now includes 2 silicone gaskets.
Installation
Hole Size

1-3/8"

Hose

5/8" I.D.

Maximum
Hull Thickness

7/8"

Description

90??
---