DANFORTH ANCHOR CHAIN (#241-95131)
Part #: 241-95131
For shipping estimate:
Add to cart then visit your shopping cart to see shipping options and costs.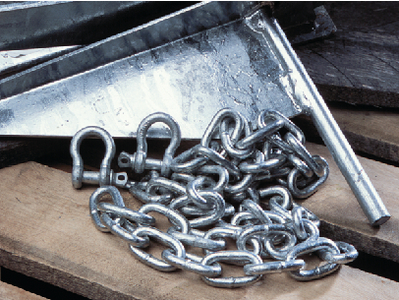 DANFORTH ANCHOR CHAIN
Attach between your anchor line and anchor for safe anchoring. Helps keep the anchor shank low and allows the flukes to further penetrate. Also guards against line chafe. DAN 95131, 95132, and 95133 have oversized link on one end.
Size

3/16" x 4'

Maximum
Load

750 lbs.
---