WINEGARD CO DIRECTIONAL HANDLE NEW STYLE (RP-6200) (#401-RP6200)
Part #: 401-RP6200
For shipping estimate:
Add to cart then visit your shopping cart to see shipping options and costs.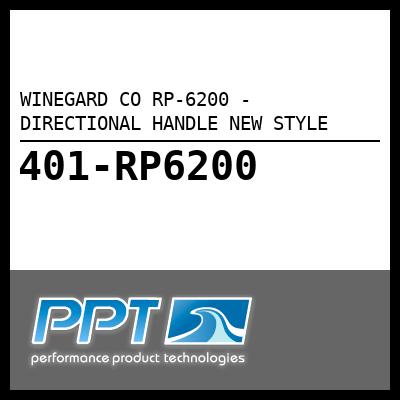 DIRECTIONAL HANDLE NEW STYLE
DIRECTIONAL HANDLE NEW STYLE
Maximize your Winegard Sensar II or III batwing antenna?s performance with a Wingman. The lightweight, sleek add-on attaches with simple snap-on screws to the Sensar head to increase UHF performance up to 100% for complete VHF/UHF reception at a very low cost. Compatible with Sensars manufactured after 1990. Elements are powder coated white for long lasting durability in harsh environmental conditions. Requires 10" from edge of Sensar head to nearest obstruction. Dimensions: 16.5"W x 14"D x 1.4"H; Weight: 1 lb. U.S. Patent D612,369.
Description

Directional handle, ceiling plate, ivory
---