VALTERRA AWNING SAVER CLAMP WHITE (A10253) (#800-A10253)
Part #: 800-A10253
For shipping estimate:
Add to cart then visit your shopping cart to see shipping options and costs.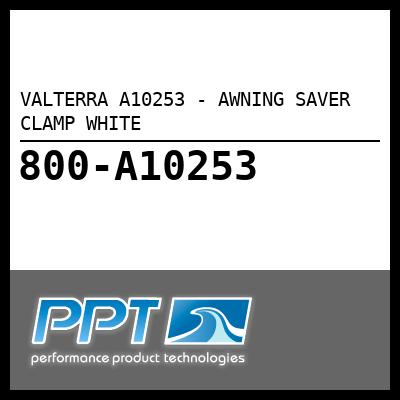 AWNING SAVER CLAMP WHITE
AWNING SAVER CLAMP WHITE
The best and easiest-to-use device for wind control. Secures tightly to the side arms of awnings to prevent wind flapping and accidental rips or tears. Will not harm fabric. No parts to replace. High strength plastic clamps come with a lifetime warranty. Fits most awnings.
Color

White

Pack

2
---