VALTERRA 3X20 TRIPLE WRAP HOSE BOXED (D04-0054) (#800-D040054)
Part #: 800-D040054
For shipping estimate:
Add to cart then visit your shopping cart to see shipping options and costs.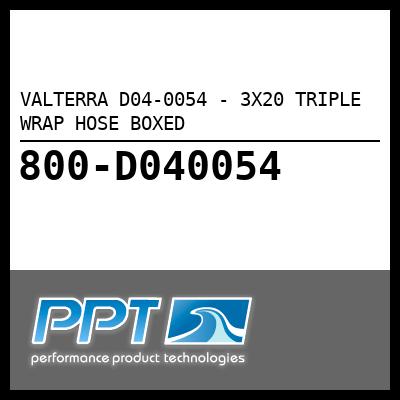 3X20 TRIPLE WRAP HOSE BOXED
3X20 TRIPLE WRAP HOSE BOXED
Three layers of protection. Outside layer takes the abuse of the sun and abrasion while the inside keeps the hose leakproof. Extra heavy gauge wire makes this hose strong enough to stand on. Minimum distance between coils produces a smooth interior for the cleanest of all possible flushes. Packaged in a 2 color display box.
Size

3" x 20'

Pkg.

Box
---