T-H MARINE 7050 HYD ACTUATOR ASSY TH-CMC (ELCT0078) (#232-ELCT0078)
Part #: 232-ELCT0078
For shipping estimate:
Add to cart then visit your shopping cart to see shipping options and costs.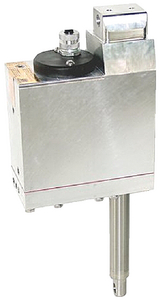 7050 HYD ACTUATOR ASSY TH-CMC
7050 HYD ACTUATOR ASSY TH-CMC
Hydraulic Actuators are completely self contained with their own fluid reservoir. They incorporate the pump, motor, reservoir and cylinder all in the same body. This eliminates the need for multiple hydraulic components such as hoses, pumps and cylinders. Actuator can be utilized in almost any type of environment. Made of 100% non-ferrous materials, they are totally submersible. They contain a no-leak seal and wiper that keeps dirt and water out of the working parts.
Fits:

CMC Power-Lift hydraulic jack plates (models: 61001, 61002, 65001, 65002, 65201)


T-H Marine Hydro-Jacker hydraulic jack plates (models: HYJ-6C-DP, HYJ-10C-DP)


CMC Power Tilt & Trim Units (PT-35 & PT-130 models: 13001, 13002, 52100)


ATLAS Tilt & Trim Units (models: THT-35C-DP, THT-130C-DP, THT-130CGK-DP)
---