PRIME PRODUCTS STANDARD CAM LOCK 5/8IN (18-3040) (#799-183040)
Part #: 799-183040
For shipping estimate:
Add to cart then visit your shopping cart to see shipping options and costs.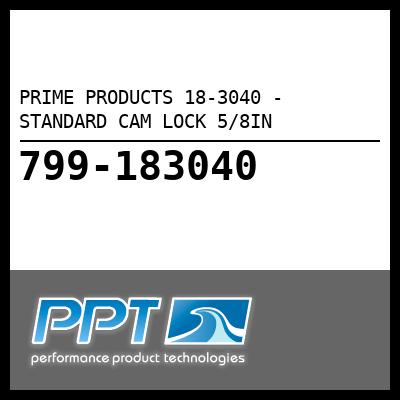 STANDARD CAM LOCK 5/8IN
STANDARD CAM LOCK 5/8IN
Chrome plated round face lock in hard to find 1-3/8" length. Comes with 2 keys, straight and offset cams.
Keep your storage compartments secure. Ideal for new or replacement installations on RVs. Easy-turn thumb operated or key-locking styles. Each contains one straight and one offset cam.
Size

5/8"
---