NEW ENGLAND ROPES CORDAGE METER (90300000000) (#325-90300000000)
Part #: 325-90300000000
For shipping estimate:
Add to cart then visit your shopping cart to see shipping options and costs.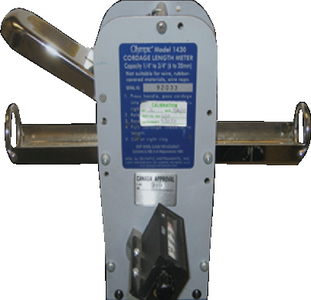 CORDAGE METER
CORDAGE METER
Measure the length of rope quickly and easily. Mount to a work station or post and accurately measure the length of your rope. May not work for ropes under 1/4" in diameter. Bench mountable bracket accessory sold separately.
Description

Meter
---