MOELLER PAINT YAMAHA SHINY BLACK (25813) (#114-025813)
Part #: 114-025813
For shipping estimate:
Add to cart then visit your shopping cart to see shipping options and costs.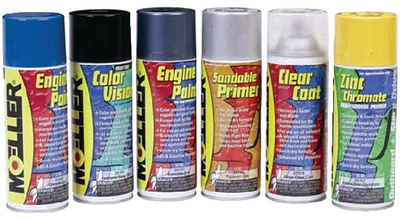 PAINT YAMAHA SHINY BLACK
PAINT YAMAHA SHINY BLACK
Heat and solvent resistant acrylic lacquer is formulated for the extended staying power boat engines need. Color matched to your engine's original color.
Use on all outboard & inboard engines, stern drive & lower unit apps.
Engine Spray Paint, Yamaha Black
Heat and solvent resistant acrylic lacquer is formulated for the extended staying power boat engines need
Color matched to your engine's original color
Use on all outboard & inboard engines, stern drive & lower unit apps
12 oz. Net Weight
Color

Yamaha Shiny Black

Size

12 oz

Case

6
---