LASALLE BRISTOL (BRISTOL PRODS) XTRM ROOFING 9.5'X25' ROLL (1700534142711425) (#135-1700534142711425)
Part #: 135-1700534142711425
For shipping estimate:
Add to cart then visit your shopping cart to see shipping options and costs.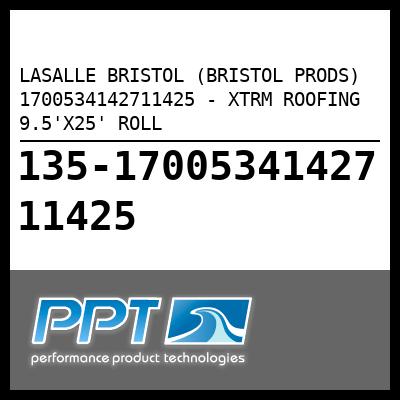 XTRM ROOFING 9.5'X25' ROLL
XTRM ROOFING 9.5'X25' ROLL
XTRM-PLY is a great way to replace your current RV Roofing. Camper Roofing is flexible and durable, a PVC membrane designed especially for the RV roof. RMA XTRM PVC membrane is a solid material that won't chalk or stain the side of your RV. There's no re-coating as in other types of RV Roofing. It has natural fire retardance and UV resistance. When necessary, you can easily patch and repair your roof with PVC Cement. Save any pieces from your PVC membrane to use for patches in the future. Designed to be installed with RMA adhesive, sealants and butyl tape only.
Size

9'6" x 25'
---