JR PRODUCTS PULL TO OPEN CABINET CATCH (70395) (#342-70395)
Part #: 342-70395
For shipping estimate:
Add to cart then visit your shopping cart to see shipping options and costs.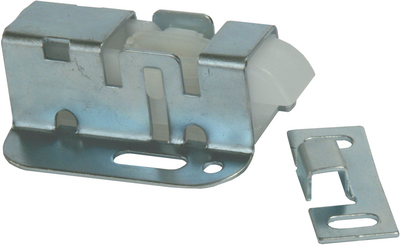 PULL TO OPEN CABINET CATCH
PULL TO OPEN CABINET CATCH
This pull-to-open concealed catch is used on many cabinet doors. It is installed inside the door and the enclosed screws then protrude to the outside where a single-hole cabinet knob is attached. They come with a variety of application screws to fit most door widths. They are operated by simply pulling on the cabinet knob to release the catch.
Pack

2
---